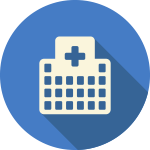 Locate a Compounding Pharmacist
Looking for a compounding pharmacist? IACP's Compounder Connect™ pharmacist locator service helps you to search for an IACP Member in your area. Simply call toll free at 800/927-4227, or visit our pharmacist locator service.
Working with Your Physician
Ask your prescriber about personalized medicine. Then use PPP's Compounder Connect pharmacist locator service to find a compounding pharmacist near you. One that is committed to providing high-quality compounded medications in the dosage form and strength prescribed by your healthcare provider.
Frequently Asked Questions
Have questions about compounding and how it can serve you and your family's specific medication needs? Please check out our Frequently Asked Questions to learn more about this specialized area of health care.
Learn More
Resources
Need more information on pharmacy compounding? Check out our Resources links to access a variety of associations and organizations that are either directly related to compounding, or have a role in regulating or supporting this important area of patient healthcare.
Read More